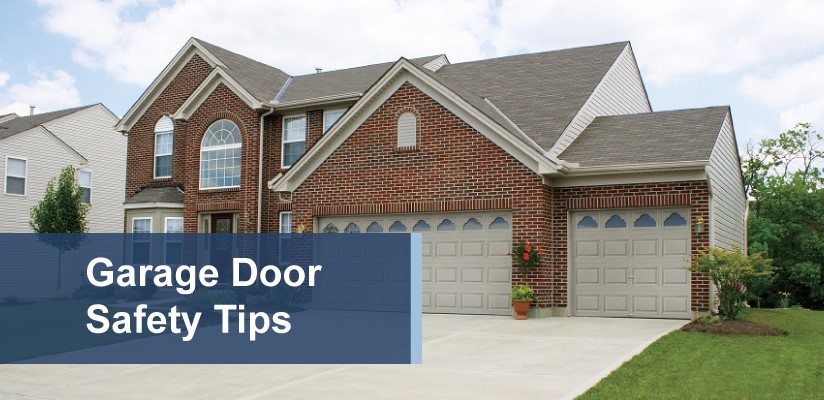 For most busy homeowners, their garage is usually a place that they tend to overlook especially when it comes to its safety. As you may know, garage doors are the heaviest and largest object in a home, and this is responsible for most injuries that are caused inside the home.
To raise understanding regarding garage door safety, we at have listed a few safety tips that you can follow. Here are a few steps that you could take so that you can protect your family from accidents that may be caused by a garage door.
Teach Kids Regarding Garage Door Safety
Most likely, kids get to be injured by garage doors because they do not realize the dangers of these. So, you should allot some time in teaching your kids regarding garage door safety. Also, you should set an example to your kids by not walking under the door while it is still opening or closing.
Keep Up with the Preventive Maintenance
A regular preventive maintenance will not only lessen the possible long-term expenses on repairs, but it will also help in ensuring the safety of the garage door.
Regular maintenance chores, for instance, lubricating the springs helps in ensuring the smooth operation of the door. Take note that you should consult your garage door technician first if you are planning to replace some parts of your garage door.
Test the Sensors
Garage doors that were made after 1993 come with sensors that detects if something is on the door's way. If something is on the path of the door, these sensors could automatically detect this. As a response, these sensors will immediately send signal to stop and reverse the door.
The steps that you must do in testing for the sensors are as follows:
1. Put a stable object on the ground. Make sure that it blocks the garage door's path.
2. Close the garage door using the remote.
3. If the sensors have detected the object, its reverse mechanism should stop the door from closing.
4. If the garage door does not reverse, then your sensors could be misaligned. Call the professionals of Direct Service Overhead Garage Door Company immediately to schedule for repair.
Replace Broken or Worn Springs
Garage door springs counterbalance the door's weight as this closes and opens. However, these springs are not made to last indefinitely. On average, the springs could only function for 10,000 cycles and that is approx. 6-10 years of use. After that time, these springs would be worn out and can cause injuries. Know that worn springs could cause malfunctioning of the garage door as this could slam shut without warning.
If these springs are broken or have worn out, do not ever try to fix it by yourself as this is very dangerous. Make sure that you call for professional services and have them fix this. We at Direct Service Overhead Garage Door Company have a team of professionals who can help you fix this problem.
Since we are already talking about safety, it is important that you know How to Prevent Garage Flooding.