This coming Mother's Day, try these ideas so that you can surprise your mom with her own space. We have prepared some ideas for switching your garage into a unique haven that your mom will surely appreciate.
Greenhouse
If your mom has a green thumb, transforming your garage into a beautiful greenhouse will surely surprise her. If you already have a garage that is exposed to sunlight most of the day, then you will only need a few upgrades to finish this project.
Determine which is the south side of your garage and install floor to ceiling windows, or a glass garage door. This way, you can let the sunshine inside the garage. If your garage's structure will permit, you can install a skylight as well. Also, your garage will need an electricity and a running water inside to help take care of the plants.
Gym
For most busy moms, going to the gym and sweating out relives their stress and this gives them a chance to focus on themselves. However, finding a time to go to the gym is usually difficult for most mothers. That is why, we came up with the idea of transforming your garage to a home gym. By having a personal gym, this will not only save time in going to actual gyms, but it can also save money from membership fees.
Know that your garage's concrete floor is not an ideal floor for a gym. You may need to install an epoxy flooring that is softer so that it could absorb the high impact workouts.
Cozy Suite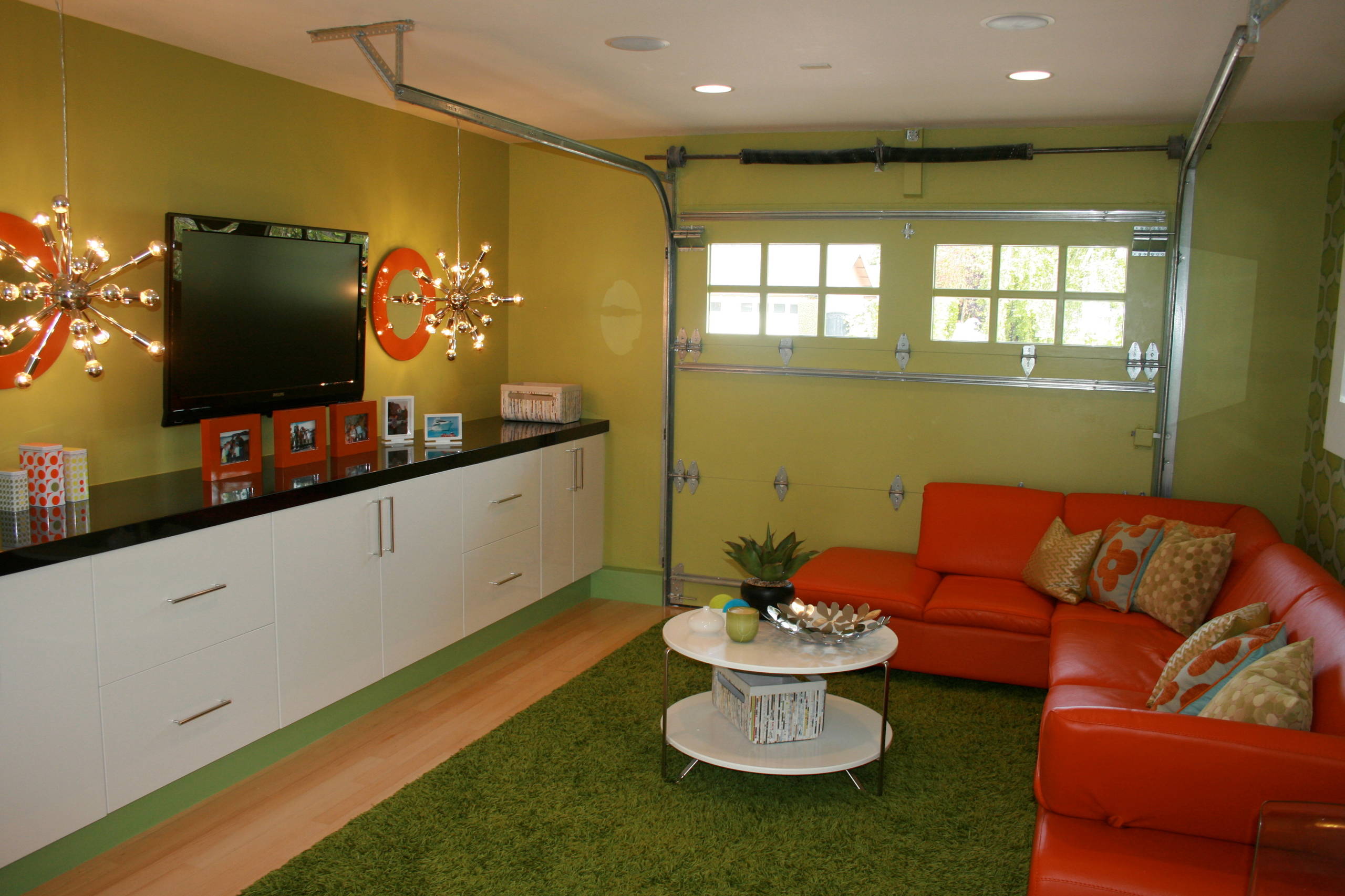 All moms deserve a downtime away from everyday life's hustle. Try creating an inviting and warm living space. A new flooring, fresh coat of paint, few personal touches, and stylish furnishings will make a great difference in transforming a garage into a cozy living space.
To make this area a bit cozier, make sure that you use a well-insulated garage door.
Studio
If your mom loves to paint or do crafts, a perfect studio will amaze her. Turn your garage into a personal studio wherein your mom could pamper her creative side. With this, she will have her own space to work peacefully whenever she wants.
Convert your garage easily by furnishing it with sufficient storage to store and organize her tools. You also need to install windows in your garage, if there are none, so that natural light could get in. Also, installing a ventilation is important if your mom's hobbies include chemicals and dust.
If you are thinking already about switching your garage into one of these ideas, know that we are here to help you. At Direct Service Overhead Garage Door Company, we assure you that we will help you achieve your visions for your garage.
You might also want to check out the Top 3 Garage Door Trends for Spring.