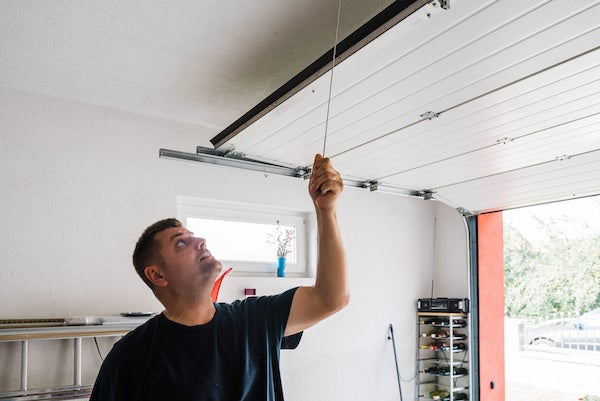 There is not doubt that a sturdy, durable, and well-functioning garage door is truly important to all homeowners. However, most homeowners that install new garage doors tend to forget about it not until the door have problems. Most of them are contented already as long as their garage doors could open and close. But when the door starts to behave erratically, then that is the time that they usually pay attention to it.
But is it important for your garage door to have routine safety checks and inspections? The answer to that question is yes and here are the reason why:
Keep You Secure and Safe
Most homeowners today have automatic garage doors already. And once the door senses that your car is already parked inside, it automatically closes. However, what if this sensor stops functioning well and it delays its closing time? According to statistics, 9% of burglars use the garage door to enter the house. Hence why you need to conduct routine safety checks so that you can ensure that your garage door functions well. By doing so, you can always keep yourself and your family safe.
Prevent Accidents
It is important that you check the garage door's complete operation. Most people who encounter garage door accidents do not realize this mistake not until they experience accidents. You should know that mistakes could be serious sometimes. Hence, it is truly important for you to schedule a regular inspection and maintenance so that you can avoid catastrophes.
Check on Loose Hardware
There are numerous of big and small hardware in a garage door. And it is important that every piece is working accordingly. Know that a when a small nut malfunctions or if the hinge collapses, there is a possibility that an accident would occur.
Also, we highly recommend you check the springs of your garage door and replace it when necessary. If it is rusted, see to it that you change it immediately. If you notice that there are loose brackets, check the garage door and make necessary adjustments. Lastly, check for fry cables as this can cause terrible accidents.
You must never wait for mishaps before deciding on inspecting your garage doors. It is recommended that you schedule for a monthly inspection and maintenance so as to avoid problems later. Direct Service Overhead Garage Door Company is great in maintaining garage doors if you want this to be done by experts. Just call us and we will schedule an inspection for you.
Another important matter that you need to consider in your garage door is to install insulations. Read on our next blog for a Garage Door Insulation Guide.