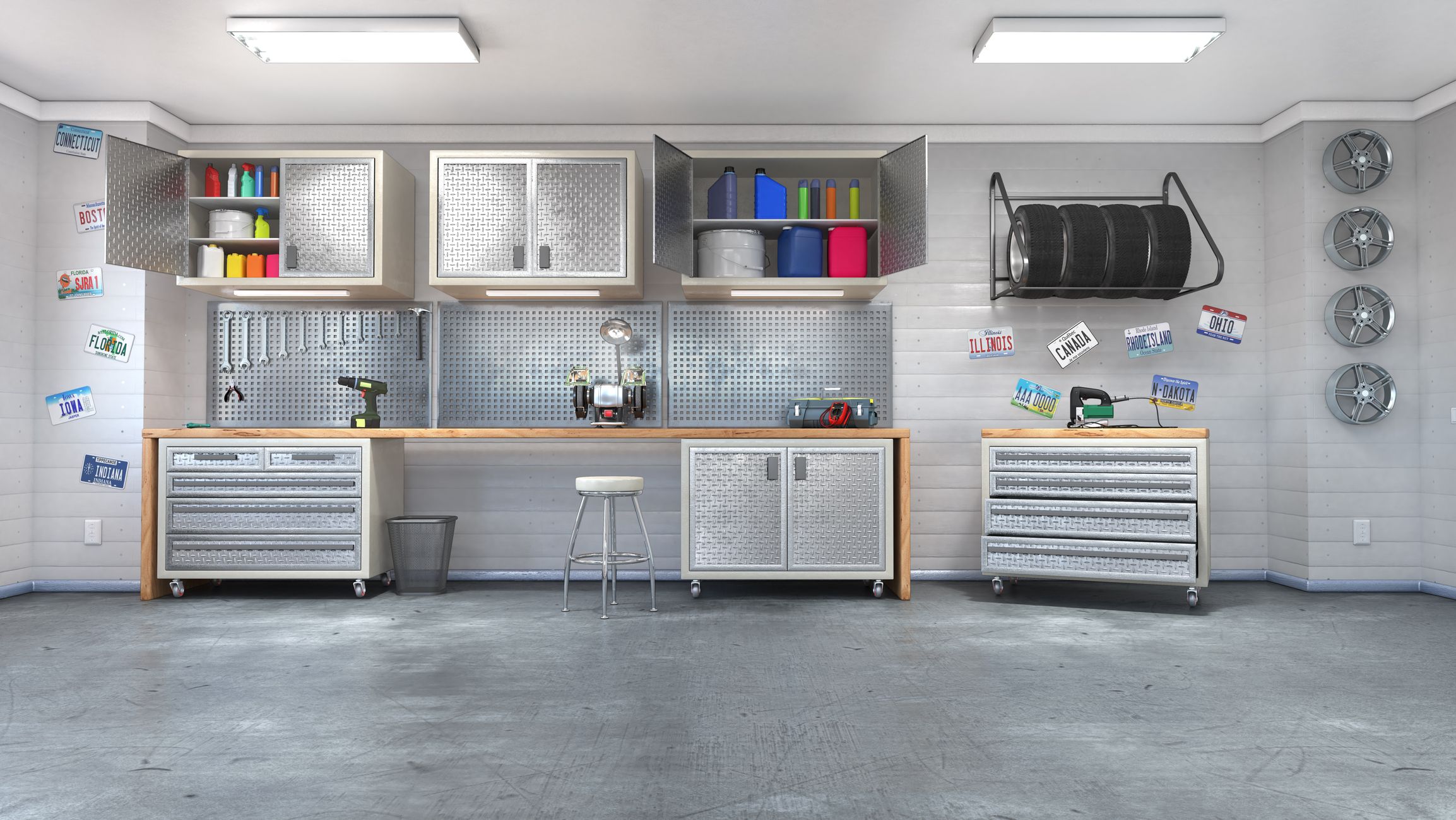 Parents that have small kids will do anything to childproof everything that they have at home. They usually lock the kitchen cabinets, barricade the stairways with a gate, store medicines up high, and a lot more.
But most of these things are not done in the garage. With a lot of poisonous and perilous items inside, you should also make sure that your garage is safe. To have a safe and organized garage, here are some storage tips so that you can childproof your garage also.
Garden and Lawn Tools
It is truly tempting to lean hose, shovels, spades, ice choppers, and rakes against a garage wall. But doing this can cause injury to kids since the kids will tend to play with these.
To store these safely, you need to hang it in a wall where the kids could not reach it or store it inside a cabinet.
Power Tools and Hand Tools
All tools must be kept in toolboxes or placed behind a closed door. This includes clamps, bolt, nuts, and vices as these can pinch or choke a kid. Make sure that anything that has a pointed or sharp edge must be kept out of reach.
Hazardous Chemicals
Motor oil, plant fertilizers, pest controls, gasoline, and such products should be kept properly. See to it that you seal tightly these products and store it up high or lock it up. Combustible and flammable items like lamp fuel, paint thinner, and lighter fluid should be locked inside a metal cabinet.
Also, you should not store chemicals in a container that a kid could associate with a beverage or a food, for instance, a milk jug.
Buckets, Containers, and Appliances
Keep in mind that anything that your kid could crawl into is dangerous. Cabinets, freezers, and refrigerators should always be locked. Your coolers should be dry because a kid could get drown inside. Similarly, you should turn upside-down the buckets so that the water would not accumulate and keep it somewhere where the kids cannot reach it.
Garage Door
In some cases, garage doors could pose a threat if you do not pay attention to it. You need to make sure that your garage doors are balanced properly and see to it that you maintain it regularly. Know that with proper maintenance, you will be able to determine ahead of time if your garage door has a problem.
For maintenance services, Direct Service Overhead Garage Door Company is the one that you can trust.
Check out some Rules to Keep Your Kids Free from Garage Door Injuries in out next blog.