A lot of people will definitely want to secure the safety of their garage because it is where their vehicles are placed and some important valuables too. Aside from these valuable materials, the main reason why people will really want a secured garage is because their garage is connected to their homes. There are plenty of ways that you can do to ensure the security of your garage and some of these ways are as follows.
1. Mount motion-activated lights
Motion-activated lights helps you determine if a person steps into your property after dark. This will be very helpful for you especially when you are planning to navigate your area at night to ensure the safety of your garage.
An electrician is needed to install motion-activated lights. The best areas where you can install these lights are in the entrances of your garage such as your garage doors in front, at the back, or at any side, and all the areas near these entrances.
2. Mount a foggy or opaque glass
Installing an opaque glass in your garage will protect you from burglars and thieves because clear glasses can help them plan their entry into your garage. In addition to that, clear glasses will provide a good view into your garage tempting the burglars to come inside especially once they see that there are valuables stored in your garage.
So, if the windows of your garage door, or any part of your garage, has a clear glass, make sure to have it replaced by Direct Service Overhead Garage Door Company to ensure your safety.
3. Garage door clickers must be stored inside the house
Garage door clickers provides an easy entry into your house. Thus, if you keep your garage door clicker in your car, and your car is parked outside, it can catch the attention of some thieves and break into your car to steal the clicker.
You have to make sure that you carry with you your garage door clicker at all times and to keep it inside your house if you are at home. If your clicker is stolen, remember to have your garage door reprogrammed immediately for your safety. If you do not know how to do it, you can contact Direct Service Overhead Garage Door Company for services.
4. Trim your landscaping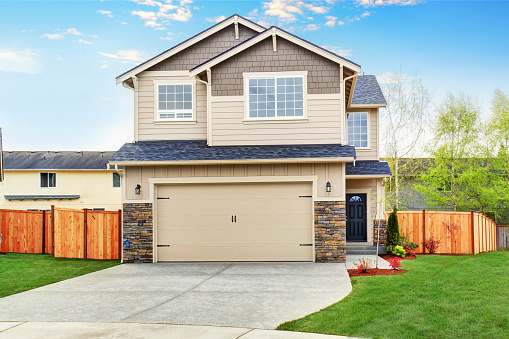 You have to know that your landscaping is the best place where intruders can hide especially when they are planning to gain access into your garage. Hence, see to it that you trim often your landscaping and do not place huge plants around especially if your landscaping is placed near your garage. By doing so, no intruders can come near your garage because they have nowhere to hide.
5. If you do not have a garage door opener, you might have to install one
The best and the most effective tool that will prevent an intruder from opening your garage door, and for you to lock out an intruder, is by installing a garage door opener.
You have to be aware that garage door openers are very helpful in ensuring the safety of your garage and you have to keep in mind that you should update your garage door openers once in a while. Here is the Reason Why You Should Update the Opener of Your Garage Door.  
Are you ready to make your garage door more secure today? Contact Direct Service Overhead Garage Door Company now!